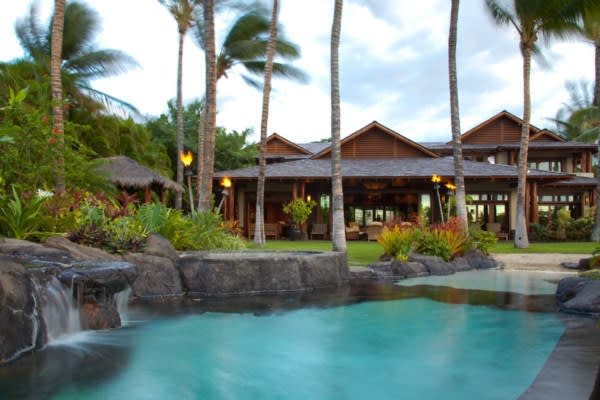 68-1028 HONOKAOPE PL Kamuela, HI 96743
Although the idea likely isn't for everyone as some are more modest and private than others, one of the biggest trends today in luxury homes is the "see-through" bathtub. According to Kerry Close of
The Wall Street Journal
, glass is the new marble. Close calls the see-through tub "sexy," and it seems many luxury homeowners are definitely warming up to the idea!
The see-through bathtub opens up the bath, creating a brighter, more open atmosphere than traditional tubs. Transparent tubs create an aura of luxury, according to designers who say the appeal extends to elegant master baths, second homes of older clients who are financially stable, and even children's bathrooms.
From simple to sleek, see-through tubs range in price from about $8,000 to $25,000 and more. One tub that offers a modern, sleek design is the Le Cob bath by Omvivo, a curvy tub inspired by Swiss designer Le Corbusier's LC4 chaise lounge. For an even more relaxing and indulgent bathing experience, water flows from the lower edge of the Le Cob tub into a bed of pebbles.
At Mauna Kea Realty, we know that today, the kitchen and bath are two very important rooms, particularly for buyers. Today's bathroom isn't only functional, but a place homeowners go to unwind and de-stress at the end of the day by soaking in a hot tub and perhaps enjoying a glass of wine. Traditional baths of decades ago afforded little relaxation, and were designed primarily for daily "tasks."
While transparent tubs are certainly not the choice for everyone, many homeowners are including these sleek, elegant tubs when redesigning or renovating a bathroom in their luxury homes.
If you're in the market for Big Island luxury homes in some of the most sought-after neighborhoods including Hamakua, Kohala, or Kailua-Kona, give us a
call
today! Our local knowledge and extensive experience help make the process of buying luxury real estate seamless and enjoyable.