Most buyers who are looking for a Big Island home assume if they see the words "Sale Pending" online or on a yard sign, the home is off the market and there's no need to make an offer. Actually, those words mean exactly what they say – a sale is in the works, which isn't the same thing as sold! Our
Big Island luxury real estate
agents want to help you understand why you may not want to pass up your dream home because of a "Sale Pending" status.
There are times when a real estate deal falls through due to a problem. For instance, a potential buyer may have problems obtaining financing from their bank, or selling the home they currently live in. Sometimes issues with the seller can break the deal, such as repairs that need to be made or discoveries made during a home inspection.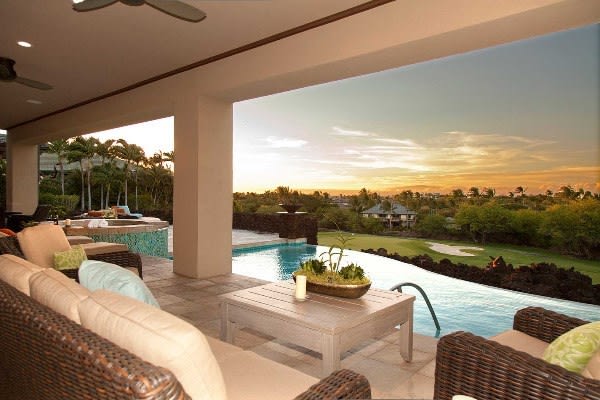 68-133 W PUKAUA PL Kamuela, HI 96743
In some areas of the country a home may be labeled by a real estate agent as "active continue to show" or "active with conditions." This essentially announces to other agents and potential buyers that the deal is not done, and the seller is willing to consider offers from other buyers. Ultimately, as a buyer, you may be the "backup" if negotiations between the seller and the first buyer don't work out for one reason or another. Sellers generally don't mind having a backup offer, as it helps them avoid a delay if the sale doesn't go through.
There are situations in which a "Sale Pending" sign truly does mean the deal is done – at least almost. When there are no more contingencies (waiting on a home inspection, mortgage approval, appraisal, sale of the buyer's current home, etc.) the buyer may truly be locked in to the deal, and the process will move forward toward final closing. This is the point at which most real estate agents put the "Sale Pending" label on the home, whether on the actual sign or in online listings.
While chances are the deal is nearly done when you see this sign, don't throw in the towel completely. Instead, check with your agent to learn what's going on with the current potential buyer so you'll know if there is a glimmer of hope still left that you may be able to make an offer on the home.
At Mauna Kea Realty, our Hawaii luxury real estate professionals want to help you land the home or property of your dreams!
Contact us
today with any questions you may have, or to learn where properties that may be perfect for your needs are located.