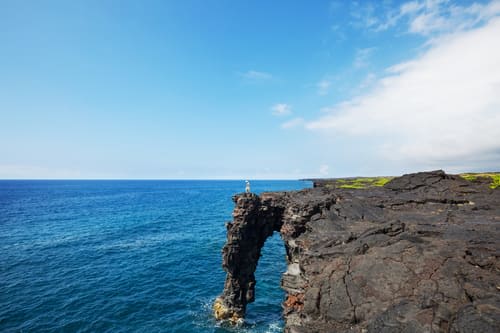 In the U.S. over 10,000 people reach the age of 65 each day according to AARP. Maybe you've dreamed all of your life of retiring on the Big Island, or you've come to the conclusion later in life that you're ready for a relaxed, comfortable way of living outside of the noise, hustle and bustle of most suburban cities. Regardless of the reason, baby boomers are seeking the peace and contentment of living in a true paradise.
There are many things millennials and boomers have in common; for instance, both desire to live in a healthy environment that's close to the water. According to the latest census, people over the age of 45 are interested in improving quality of life whether for their own reasons or because their doctors have recommended they take their health more seriously than in their younger years.

​​​​​​​If you're a baby boomer you may not be surprised the words "senior citizen" are not your favorite, or even in your vocabulary. Today, many boomers enjoy active lifestyles and are looking forward to many more years of enjoying life to the fullest and remaining active for as long as possible. The values of those 60, 65 and older are different from those two or three decades ago. It's all about living the life you've always imagined may one day be possible and enjoying every minute of it.

The great thing about today's world is that boomers who aren't quite ready to retire can often work remotely thanks to technology. Maybe you're considering a home on the Big Island for vacation or as a future retirement home. Perhaps you intend to work well into your 70s or even longer. No matter what your plans are, boomers seek the tranquility, health and inner peace only Hawaii can provide. It doesn't hurt that temperatures are comfortable year-round, so you don't have to endure 115 degree summer days and 35 degree winter days!

The Big Island is a premier destination for baby boomers around the world, for a variety of reasons. If you're looking to make Hawaii your home as you approach or reach retirement, our Big Island real estate professionals can make the transition much easier and less stressful by connecting you with properties that meet your idea of what an enhanced living experience should be. Live YOUR dream!