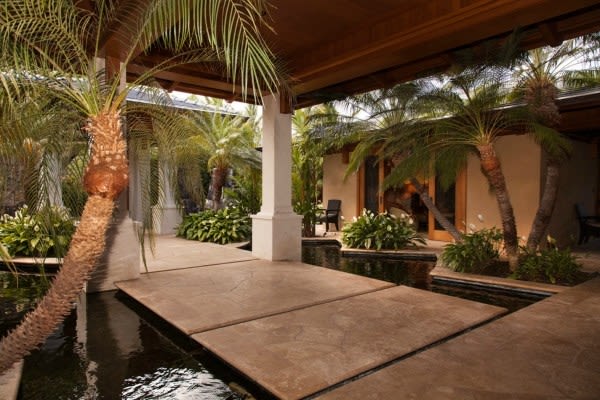 72-160 Holo Kula PL Kailua Kona, HI 96740
Lots of people want to live "the life of luxury," however the ironic thing is that when you find the right spot, you don't have to spend a ton of money to relax, enjoy life, and engage in experiences you find worthwhile. This is particularly true when you live along the ocean or close to the beach and where else will you find a culture and environment that rivals that of the Big Island?
Whether you choose to enjoy the life of luxury at Kukio or Kohanaiki Resort, in one of the finest neighborhoods on Hawaii Island such as Kohala by the Sea, or in Waialea Bay, there are so many things you can do for relaxation. Certainly, there is an abundance of golf, dining, shopping, and entertainment opportunities, but there is so much more to experience that doesn't cost a dime!
Possessions are not always the route to happiness and fulfillment in life. Often, it's the simple things that offer the most pleasure and enjoyment, such as taking a walk along the beach, exploring the mountains or forests around you, surfing the waves, riding your bike through spectacular surroundings, hiking, or just enjoying a good book by your favorite author. You can do all this and much more on the Big Island – and doing it with family or friends just makes the experience more enriching.
At Mauna Kea Realty, we know those with financial means enjoy beautifully appointed, spacious homes with all of the amenities and features you could ever imagine. Your home is where you live; it's where your life happens, whether you're lounging with family or entertaining guests. Our real estate professionals will help you find a luxury home on the Big Island – a place where, even when outdoors, tropical surroundings and the sounds of the ocean invite you to relax and experience life in ways that don't require money.