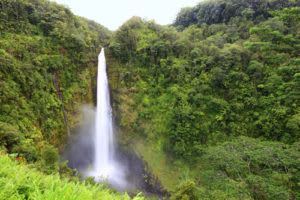 There are so many reasons those who live on the Big Island wouldn't have it any other way – too many to mention, really. You can search the web and find tens of thousands of reasons to choose Hawaii Island, but our luxury real estate professionals have a few here we think you'll find interesting!

​​​​​​​It's more than lush tropical landscapes, beautiful beaches and sunshine – much more.
If you're the flip-flop type (they're called slippers in Hawaii) who loves nothing better than sunshine and warm temperatures, you'll be in heaven. Sure there are certain factors that impact temperatures and weather on every island in Hawaii such as altitude, volcanoes and whether you're on the north, south, east or west shore, but overall the temperatures are mild and the weather perfect.

​​​​​​​Life on the Big Island is ideal for those with a family. The old saying "The family who plays together stays together" is certainly true, at least in Hawaii where there are so many things for families to learn and enjoy together. Surfing, anyone? It's not unusual to see parents teaching their little ones to surf, and families love beach time, picnics and all those fun outdoor activities. On top of that, the culture of the island has an intense focus on family or 'ohana as it's known by Hawaiians.

A fast-paced life isn't all it's cracked up to be. On the mainland it seems everyone's in a rush no matter what time of day it is – what a stressful way to live! On the Big Island it's more about living in the moment rather than checking what time it is. If a laid back, relaxed way of life that offers peace and serenity sounds good to you, it's time to pack your bags! No hurry here – and you'll be healthier and enjoy life more because of it.

Imagine the fun your friends and family will have when they come to visit! Who wouldn't want to spend their vacation time with friends and loved ones when the destination is Hawaii? You're still the lucky one though, because you get to enjoy a vacation that's permanent!

Yes, the cost of living is generally higher in Hawaii, but considering your enjoyment of life and the fact you'll truly be living in paradise, it's worth the trade-off for most. As we often say in Hawaii, "no rain, no rainbow."

Are you ready for a slower pace and a relaxed way of life amidst spectacular surroundings and magnificent views? At Mauna Kea Realty our Big Island luxury property brokers work hard to find the home, estate, condo or parcel of land that's ideal for your needs and lifestyle. Give us a call today!